Air Series is a collection of articles that are first authored by junior researchers.
This series focuses on a wide variety of topics in robot perception.
Air Series Articles I
Air Series Articles II (To release)
First Author Information (When work was done)
Contribution
AirDet: Few-shot Detection without Fine-tunning

The first practical few-shot object detection method that requires no fine-tunning.
It achieves even better results than the exhaustively fine-tuned methods (up to 60% improvements).
Validated on real world sequences from DARPA Subterranean (SubT) challenge.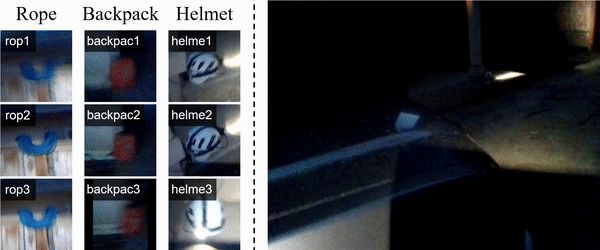 AirObject: Temporal Object Embedding

The first temporal object embedding method.
It achieves the state-of-the-art performance for video object identification.
Robust to severe occlusion, perceptual aliasing, viewpoint shift, deformation, and scale transform.

AirDOS: Dynamic Object-aware SLAM (DOS) system

The first DOS system showing that camera pose estimation can be improved by incorporating dynamic articulated objects.
Establish 4-D dynamic object maps.

AirLoop: Lifelong Learning for Robots

The first lifelong learning method for loop closure detection.
Model incremental improvement even after deployment.

AirCode: Robust Object Encoding

The first deep point-based object encoding for single image.
It achieves the state-of-the-art performance for object re-identification.
Robust to viewpoint shift, object deformation, and scale transform.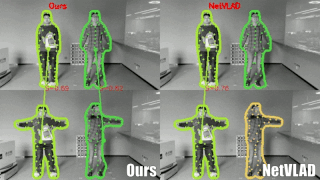 More information can be found at the research page.